---
Tokyo Kumihimo Camerastrap
(Ryukobo×Arvore)
Supervision by Canon Marketing Japan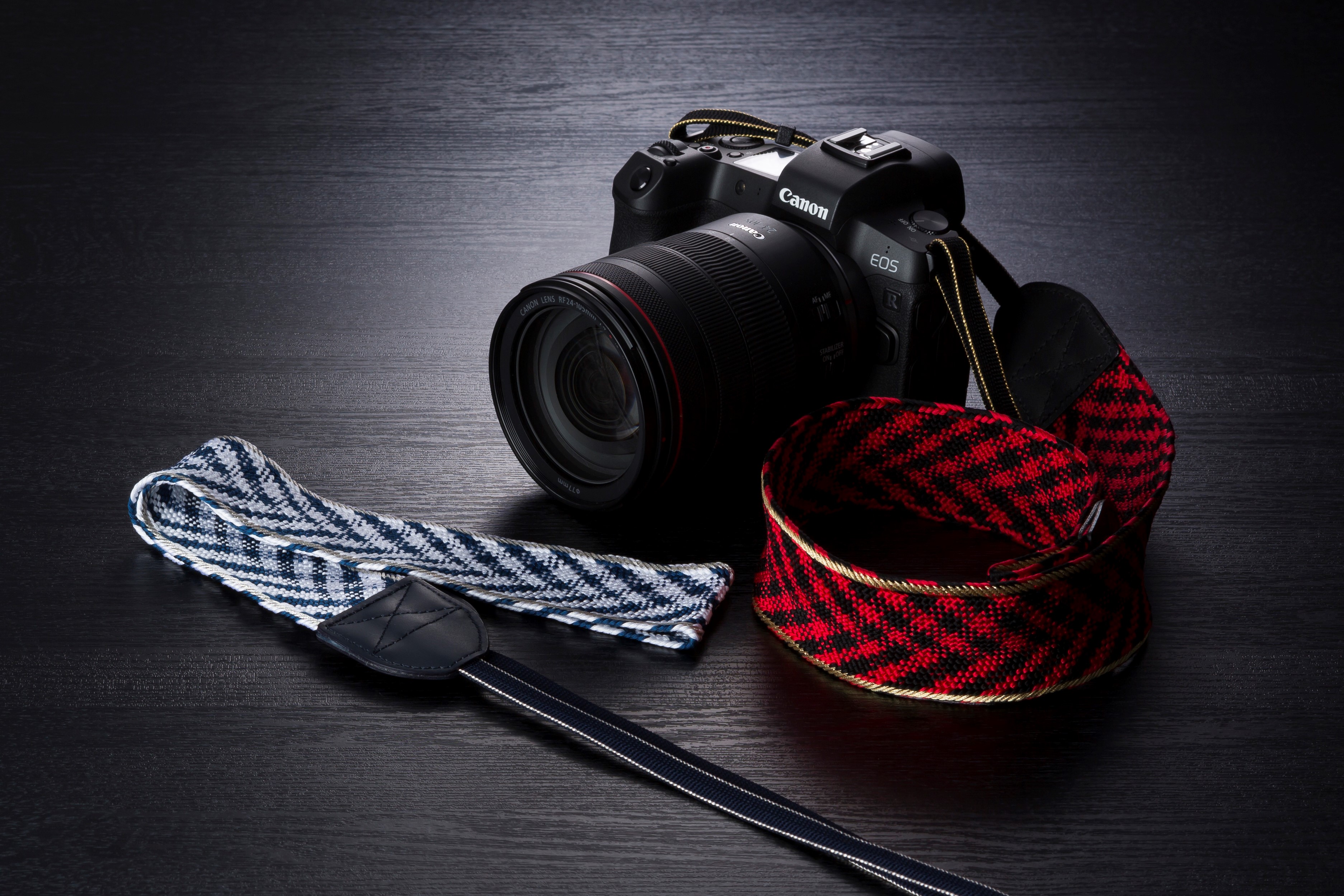 "RYUKOBO"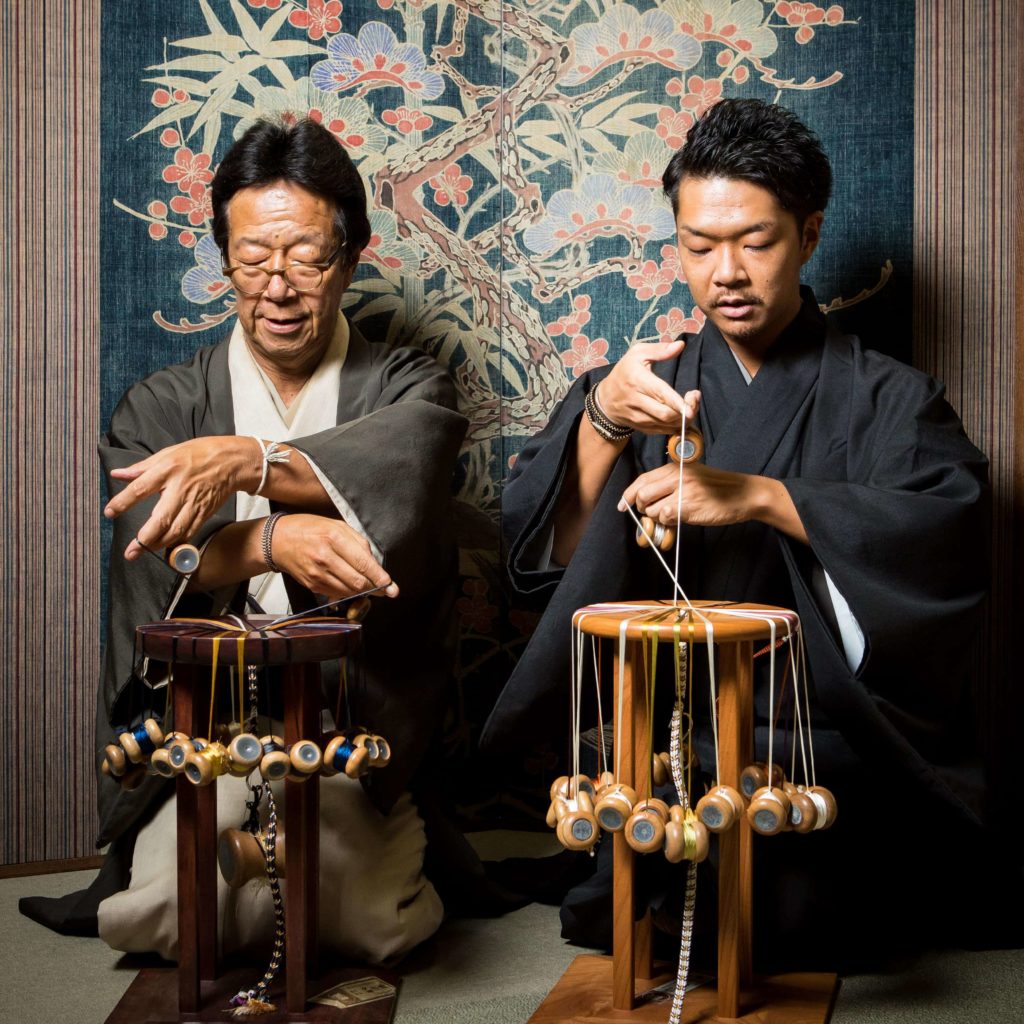 Ryukobo Co., Ltd. was established in 1963 in Nihonbashi, Tokyo, but has a history spanning more than 120 years.
Ryukobo is still thriving today as one of the oldest kumihimo ateliers in Tokyo. Its esteemed products are notably used by the imperial family, kabuki actors, and sadō(Japanese tea ceremony) associations.
Kumihimo master Takashi Fukuda and his son, Ryuta Fukuda, are craftsmen who work both in traditional formats, such as creating obijime, and along more innovative lines, such as their venture to create the first kumihimo pen, which overturned tradition by extending kumihimo's use into contemporary life.
Tokyo Kumihimo Camerastrap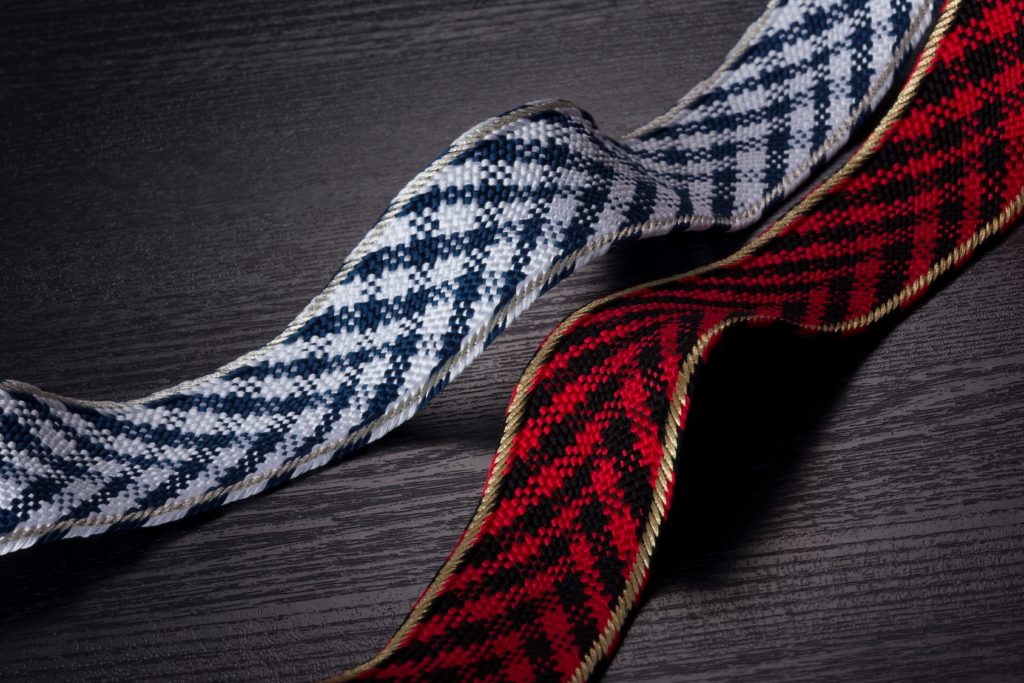 Kumihimo (Japanese braiding) dates back 1,400 years.
Since then, the technique has been employed to create various items, such as decorative belts for ancient court dresses and braids to hold together pieces of metal armor.
In modern times, kumihimo appears mostly in the form of the obijime, a traditional accessory worn with a Japanese kimono.
The Tokyo Kumihimo Camera Strap was created to introduce the rich tradition of kumihimo to a broader audience.
The strap is marked by its durable elasticity and the exquisite texture lent by the use of pure silk.
Design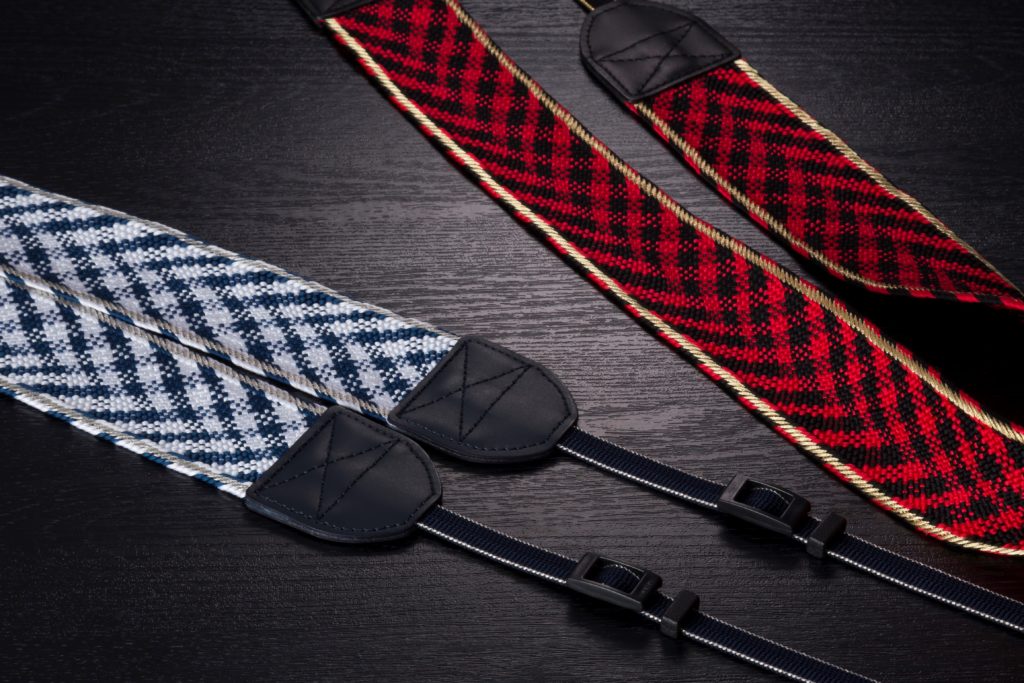 This product is hand-woven using a traditional method called Nanamekōshi Ik'kengumi, the same method that can be observed in the treasures contained in the UNESCO World Heritage Shōsoin repository in Nara prefecture.
Color
---
Product information
---
■SIZE
(Strap Parts) Length 730mm Width 42mm Thickness 2mm
(Tape Parts) Length 300mm Width 9mm Thickness 2mm
■Weight About 35g
■Material Kumihimo(Silk 100%) /Leather(Cowhide)/Strap Adjuster(POM)/Strap Holder(PU)
■Made in JAPAN
《Warning》
●This product is a camera strap. Ryukobo is not responsible for any damage caused by unintended use of this product. ●Color of genuine leather used for this product may fade or change.
●Color may fade or transfer from dyed silk due to moisture or rubbing.
●Do not wash with water or dry-clean.
●Parts connecting the camera and the strap may break when pulled with excessive force.
●Stop using this product if broken.
●Do not pull or apply force with product wrapped around wrist, hand, or fingers.
●Keep out of reach of children to avoid accidental suffocation due to unintended use of this product.
●Do not swing or pull with excessive force while the camera strap is on the camera. It may result in damage or breaking of the product.
"Craftsman"
■ Tokyo Kumihimo (Braided Cords) / RYUKOBO Co.,Ltd./ Takashi Fukuda and Ryuta Fukuda
Bands of his workshop are loved by the royal family, the Kabuki world and the tea ceremony world.
In addition to "banding", they challenge themselves day by day to make products to keep using Kumihimo in the future.