---
Mamagoto (Playing house) Shikki
(Yamanaka Shikki)
---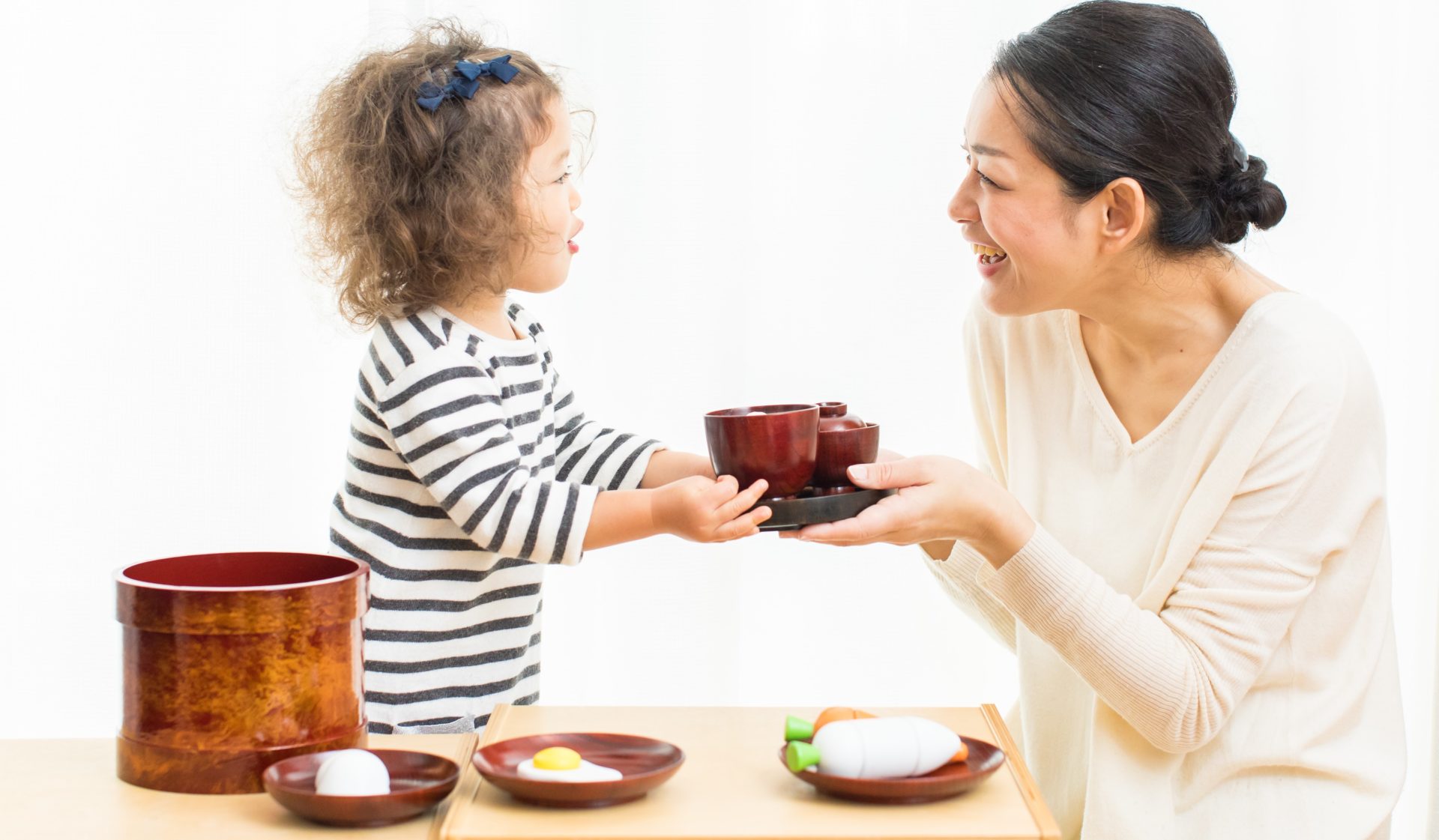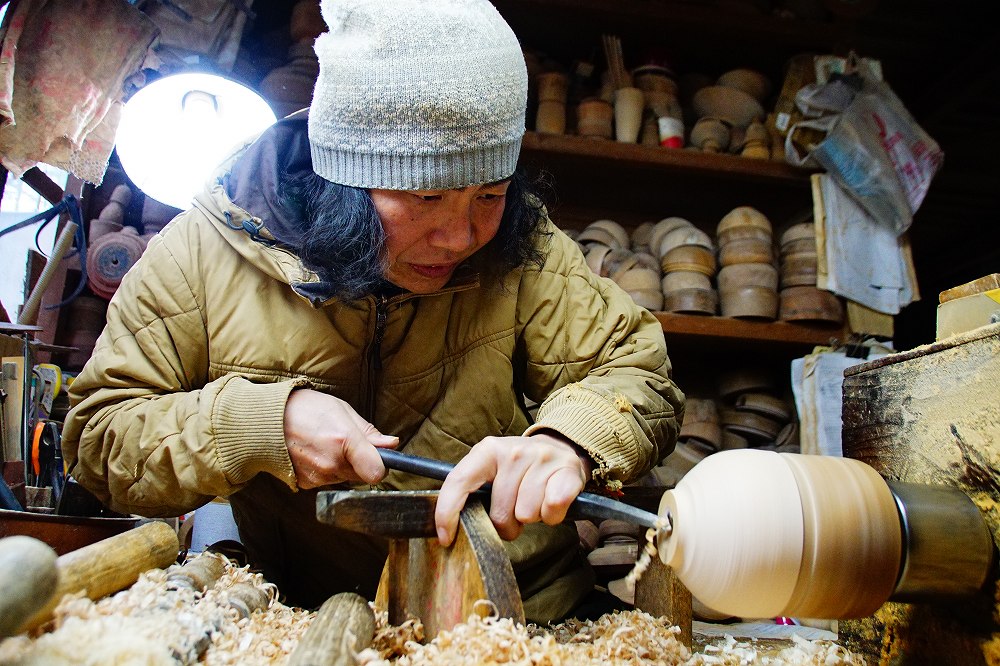 How can lacquer ware become part of more people's lives as an ordinary hardware?
"Mamagoto (Playing house) Shikki" was created from deep consideration to answer such question.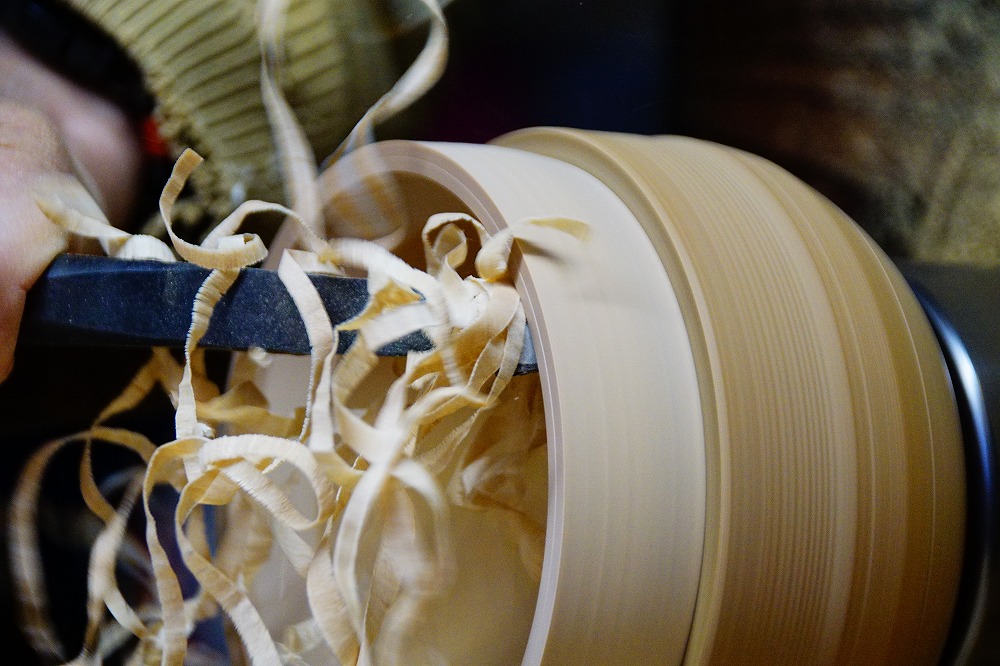 In Japan, lacquer has long been used as an appliance to make dishes stronger and tougher.
Therefore, Mamagoto Shikki, lacquer on toy, is the best equation for children to play with.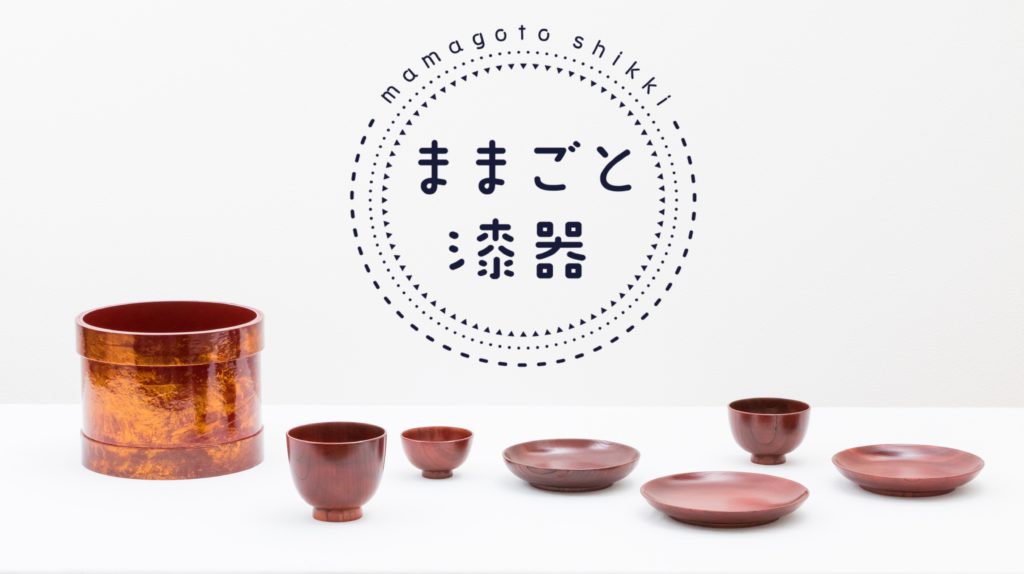 Its carefully designed shape and weight allow children to play and learn table manners naturally at the same time.
We present to you Mamagoto Shikki with our best wishes to be passed on to your children and generations beyond, and for cultures of lacquer ware and Japanese food to be unforgotten.
Contents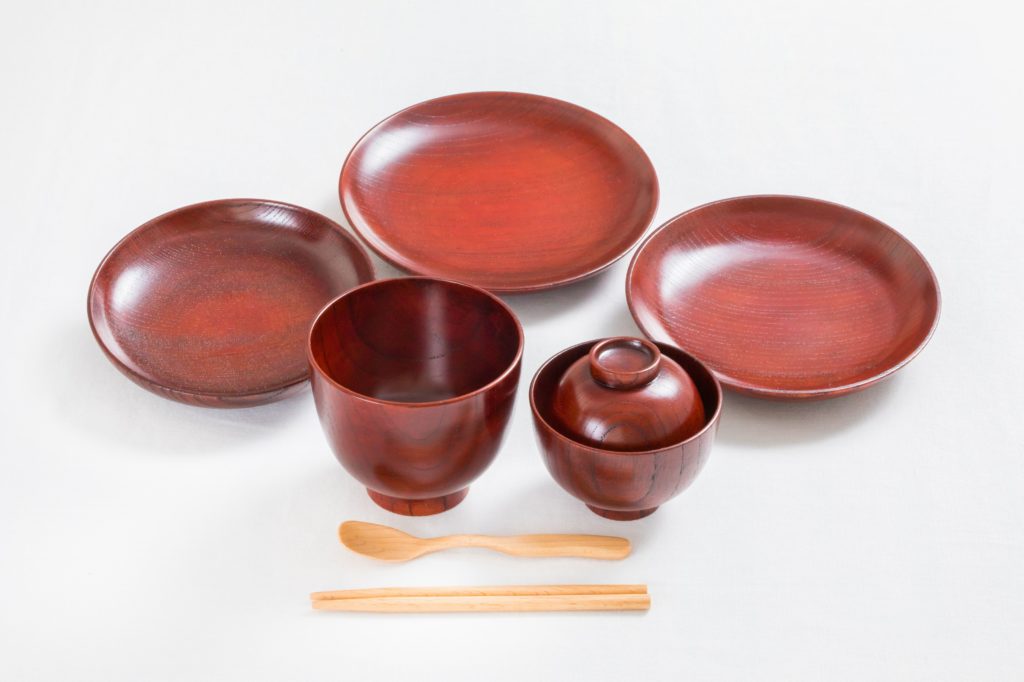 The set of tableware is the basic style of Japanese food "one soup and three side dishes".
Lacquer box can be used as a Ohitsu(rice keeper).
Chopsticks, spoons, rice paddles are included.
Fuki Urushi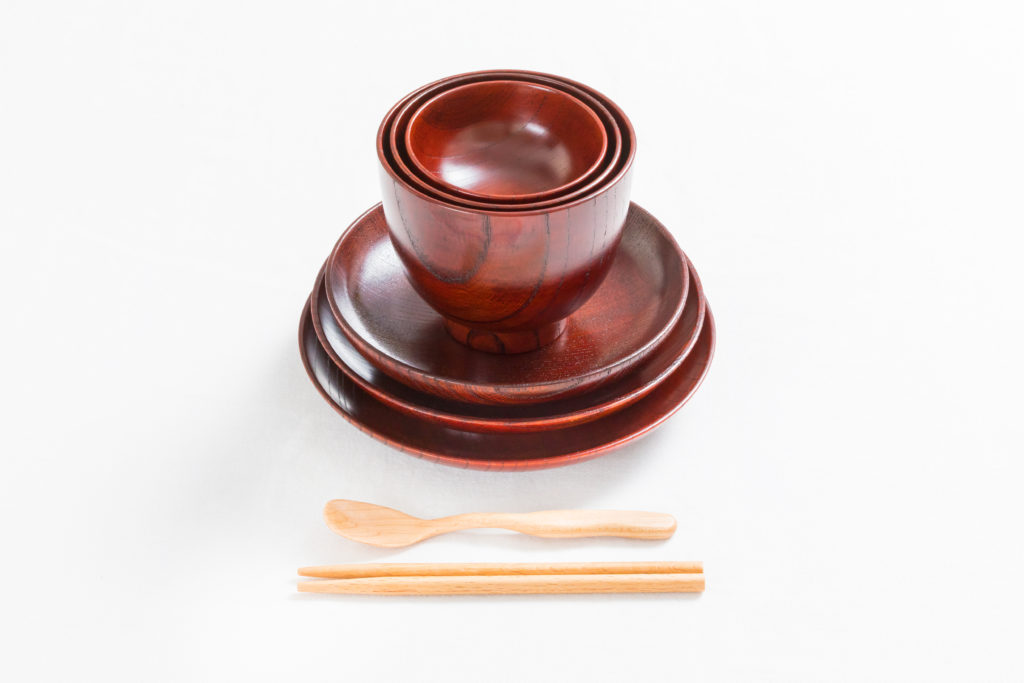 Fuki Urushi (Wiping lacquer) is a technique of repeating the process of painting and wiping lacquer over and over.
It is a technique of painting that tastes the beauty of the texture of natural wood with Urushi.
Yamanaka Lacquer ware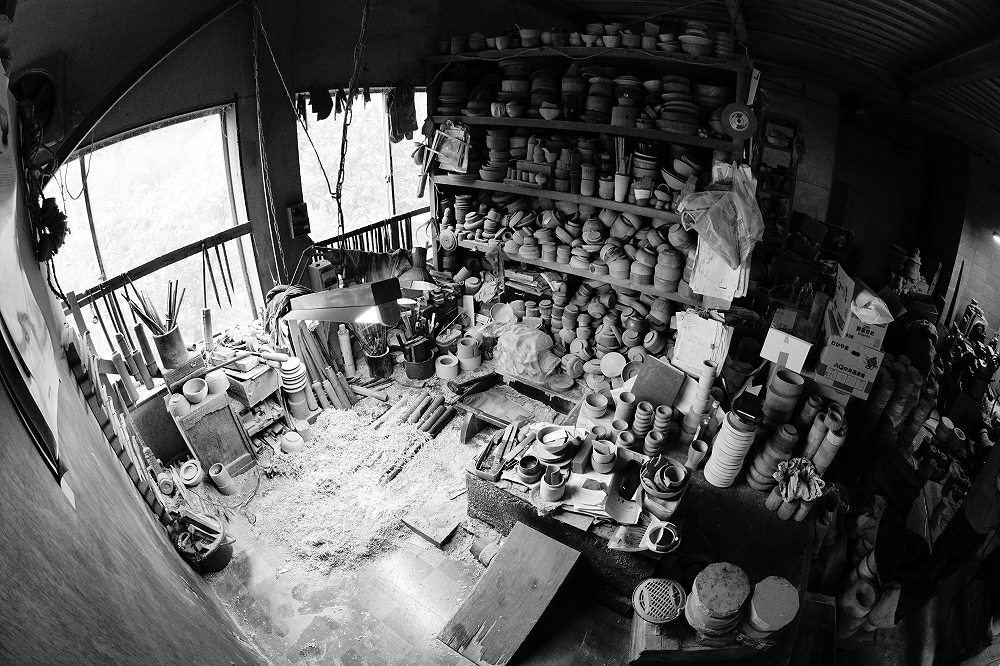 Ishikawa Prefecture has three lacquer ware production areas "Yamanaka of woodland", "Wajima of paint" "Kanazawa of Makie".
"Mamagoto Shikki" are made by Yamanaka lacquer ware craftsmen with excellent woodland making techniques.
---
Product Information
---
Name of Product : Mamagoto Shikki
Painting type: Lacquer (dish, bowl, Lacquer box), Urethane (chopsticks, spoon, rice paddle)
Material: Natural wood (dish, bowl, chopsticks, spoon, paddle), paper (Lacquer box)
Size: H175mm W180mm L180mm
Weight: 1kg
How to Use
1. Never leave a lacquer ware under the sunlight directly or in high humidity.
2. If you feel uncomfortable with smell of a new lacquer product, leave it in an airy room for a few days.
3. If you find oily spots and fingerprints on your product, wipe them with a soft cloth or paper carefully.
ATTENTION
1. It's to be very rare case, but your allergies can have eczema by Urushi, japan lacquer.
2. After using as a dish for a meal, wash as soon as possible and wipe with a dry cloth.
3. Never use scrubbing brushes, scouring powders or dis washing machines.
4. Never soak a lacquer ware in the water for a long time. (Lacquer box is made by PAPER)
5. Never use microwaves and ovens, etc. Fire is caused.
Craftsman
Tomio Kinoshita (Craftsman of Yamanaka lacquer ware)
Kinoshita is handling the production of lacquer ware consistently from making wood land to lacquer painting.