---
Urushi Mirror Shelf
(Kamakurabori × Ishinomaki kobo)
---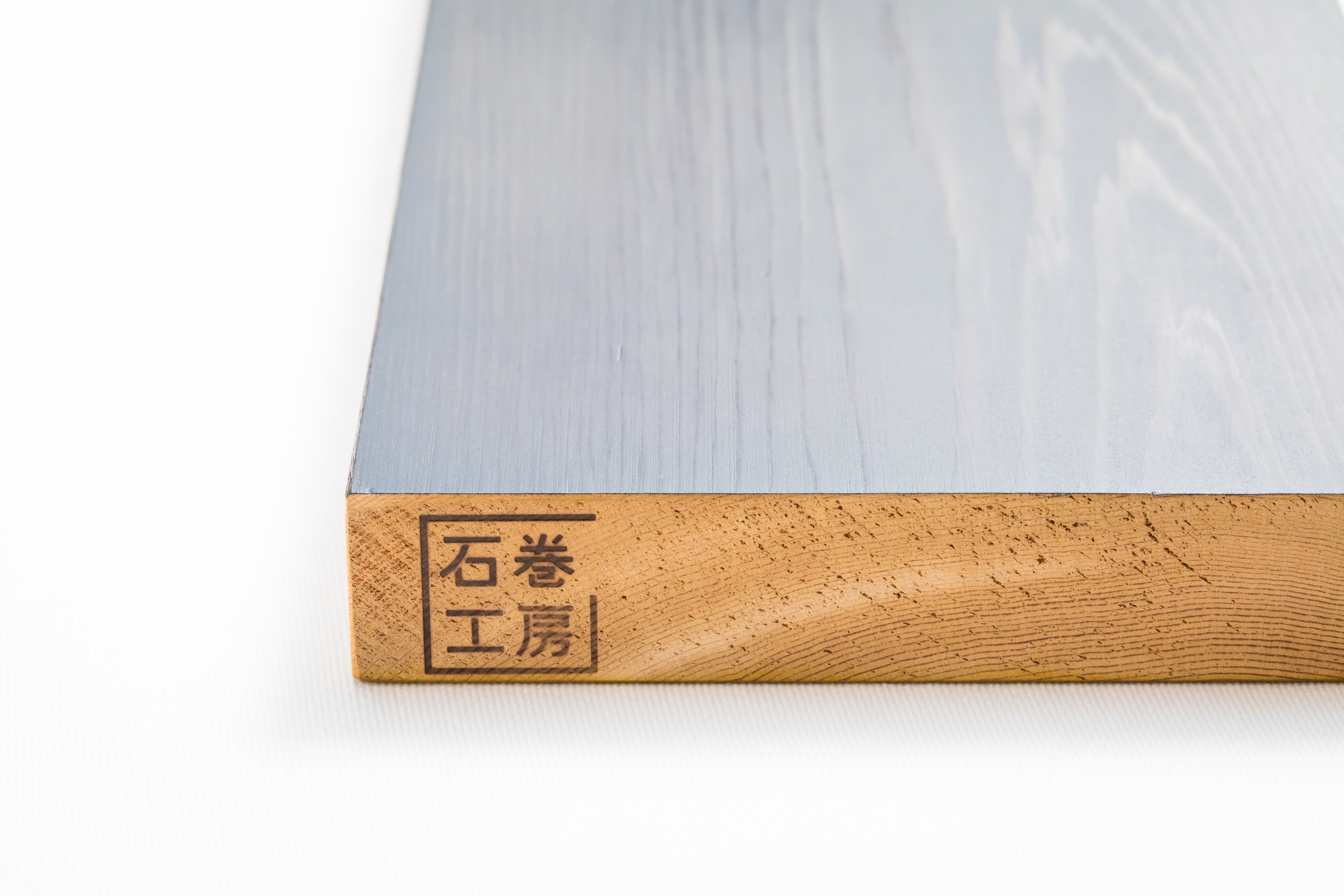 "DIY and traditional craft collaborated"
Ishinomaki Kobo which is acting as the world's first DIY maker.
Ishinomaki Kobo based in Ishinomaki-shi, Miyagi prefecture is a DIY maker born as a citizen workshop.
They wanted residents of temporary housing to use strong and functional furniture.
Activities of Ishinomaki Kobo began based on this feeling soon after the tsunami disaster.
"Factory director is a former sushi craftsman"
Factory director, Chiba is the former sushi craftsman. At the time of the tsunami, his sushi shop cum and home was swept away.
Chiba who originally aimed for log builder was good at furniture making technology.
When he taught volunteer high school students how to use tools, he became known as the factory director.
"Simple and rugged furniture"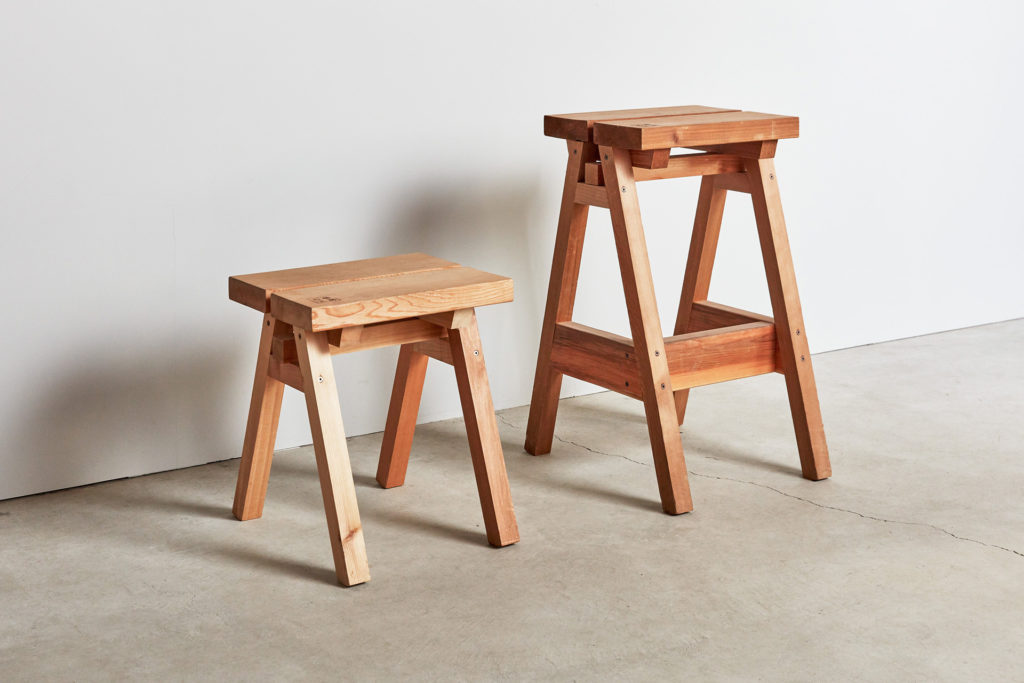 The feature of the product of Ishinomaki Kobo is that it is a furniture that anyone can make with the technique of DIY.
Soon after the tsunami the craftsman was short and it was the result of asking for a structure that anyone can make.
Its simple and rugged furniture now gathers the attention of people all over the world.
"There is no special machine in the Ishinomaki Kobo"
Although it is a restricted environment, new and unique DIY furniture is born with domestic and foreign designers.
Ashizawa, who is representative of Ishinomaki Kobo, is also a designer.
This time Kamakurabori craftsman painted lacquer on mirror shelf designed by Ashizawa.
He accepted Arvore's desire to create new possibilities of traditional craft by collaboration with DIY furniture.
"Excellent compatibility between lacquered and DIY furniture"
Lacquer has an effect as a coating, not only gloss increases as it is used, strength also increases year by year.
As well as beauty as a design, Urushi gained a place to play an active part as a role to enhance the appeal of durable Ishinomaki Studio's furniture.
It is also possible to apply lacquer to products of Ishinomaki Kobo other than mirror shelf if you wish.
Why do not you create a new encounter with lacquer and DIY furniture with your hands?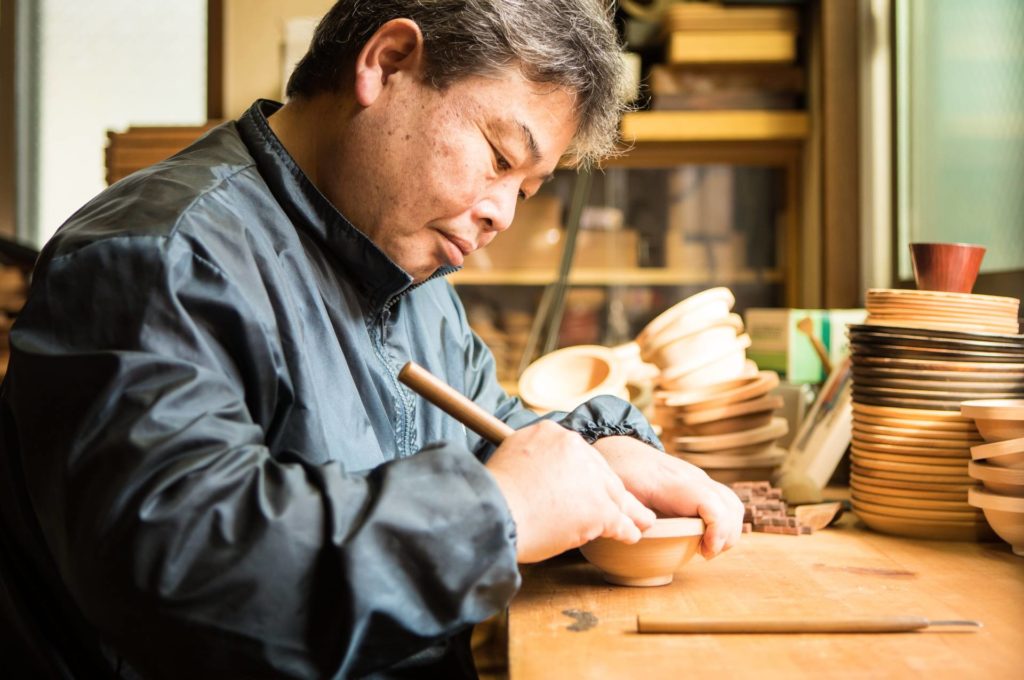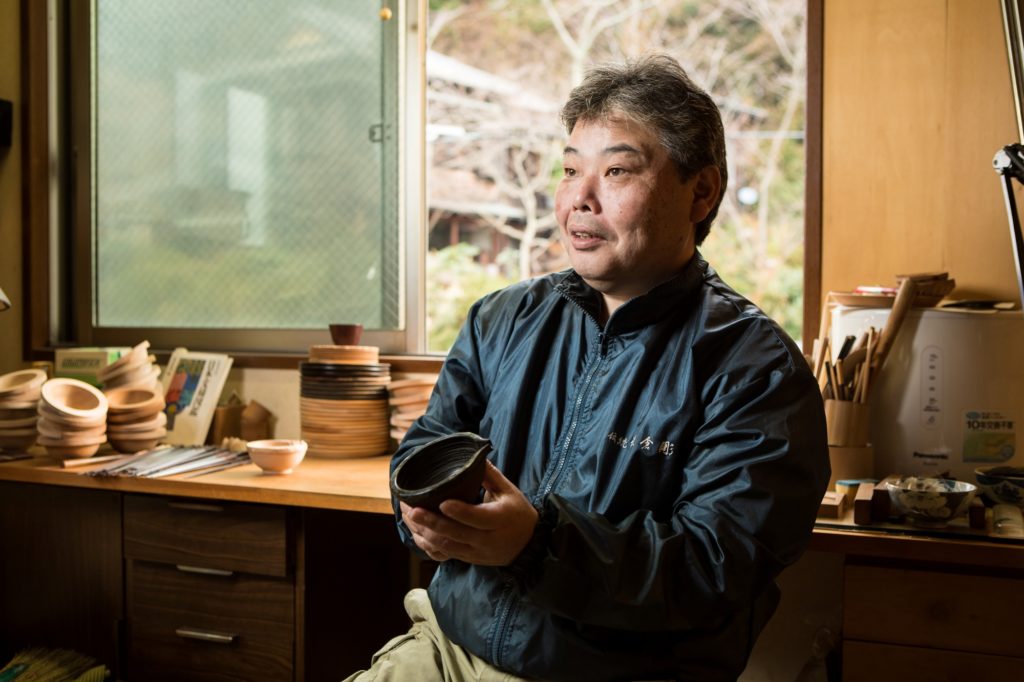 About mirror shelf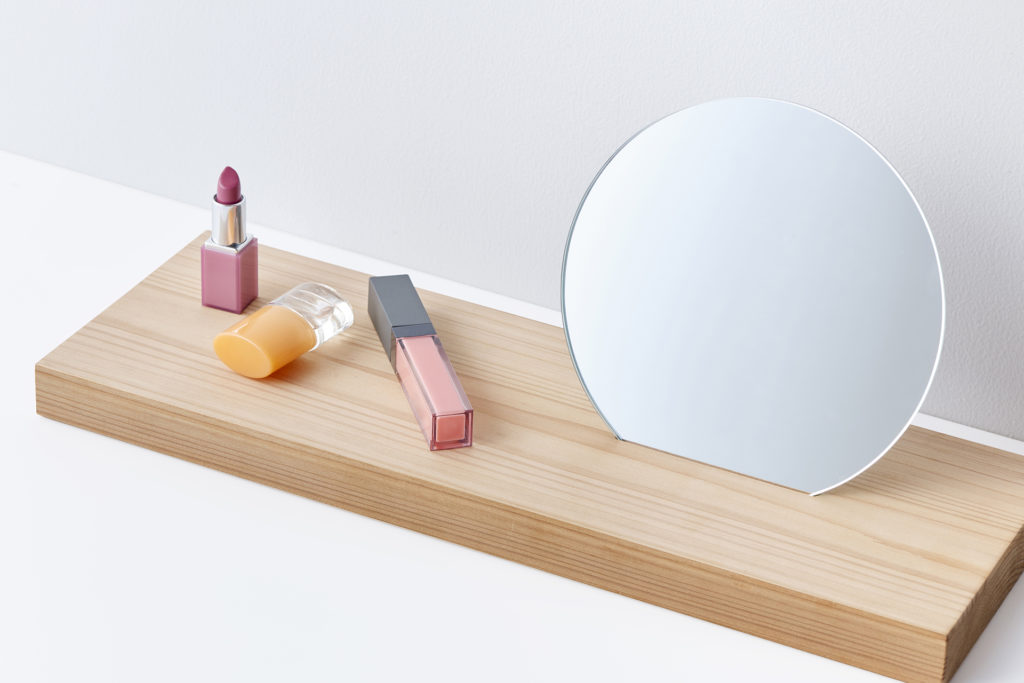 Simple design just put slits in the base wood and set a round mirror on it.
The wood has slits of different angles of 20 degrees and 30 degrees on both sides, so you can change the angle of the mirror.
There is a space where you can place cosmetics and keys etc aside the mirror.
Urushi mirror shelf is reversible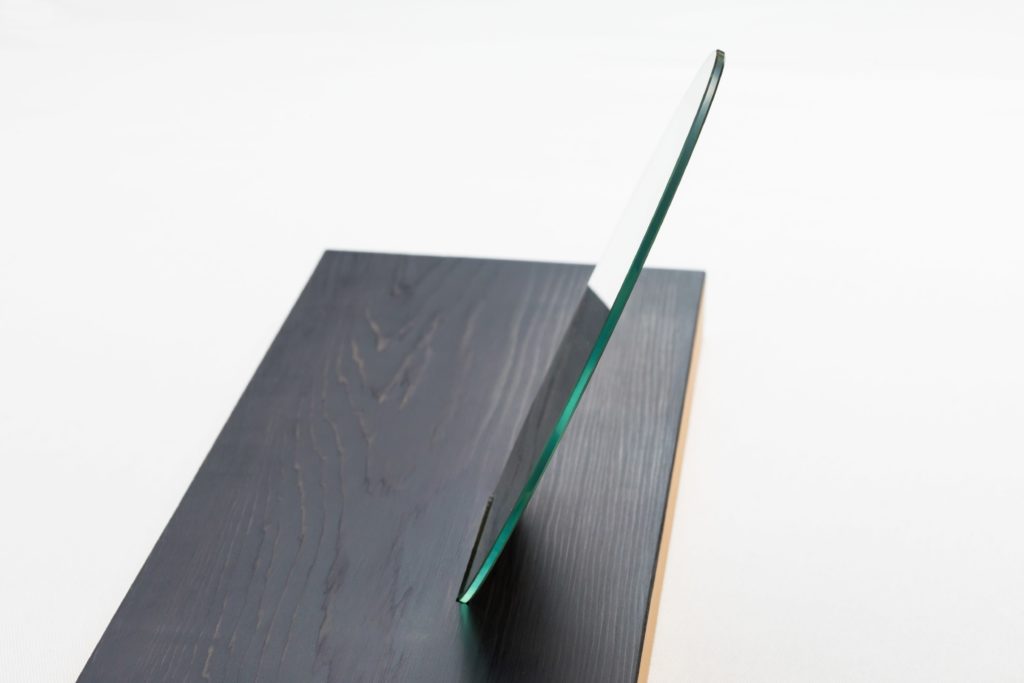 Color: Dark Blue (KAMAKURA BLUE)
Mirror angle: 20 degrees
Lacquer coating technique: wiping lacquer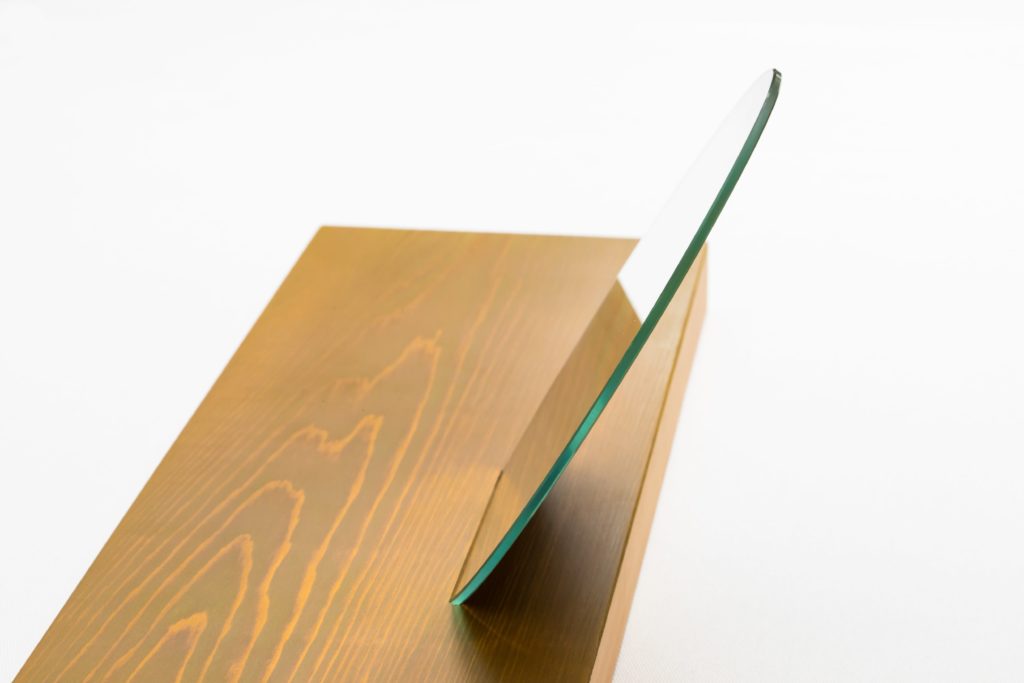 Color: yellow
Mirror angle: 30 degrees
Lacquer coating technique: wiping lacquer
---
Product details
---
Base size Width: 400mm  Length: 138mm  Height: 26mm
Mirror size  Diameter: 160mm
Material: natural wood canadian red cedar, lacquer, mirror
Country of Origin: Japan
■ Ishinomaki Kobo
Ishinomaki Kobo is born in 2011 as "a place for regional manufacturing".
Acting as a "DIY maker" that expands the possibilities of DIY with the power of design.
They are aiming to revitalize the area as a small industry operated locally by independence.
■ Nobukazu Iizasa (Kamakurabori)
He saw that his father was making Kamakurabori's woodland as a craftsmen, and entered the craftworker's world.
In addition to preserving tradition, tradition declines unless we challenge new things.
With this sense of crisis, he is pursuing to create a new form of Kamakurabori.
■ Keiji Ashizawa (Designer)
He will expand activities from architecture to furniture design.
Good Design Award (NOKI), Japan Interior Designers Association Award (PARABOLA LIGHT) etc for major awards.